Thanks to all the wonderful sponsors for this very worthwhile event, all team slots are sold out! Thank you for your support!

​ 10th Anniversary
Golf for Conner
Charity Tournament

Monday, October 30th - Country Club of Lexington

---
10th Anniversary GOLF FOR CONNER REGISTRATION - (Click on the button to register and pay on line)
$600 - Platinum Golf Team

(tax deductible) ​

4 FREE players, 8 FREE mulligans
Company logo promotion at Golf Tournament, Masquerade Gala and website​​​
Logo tee hole sign, golf cart sign, advertising on web site and banner
Opportunity to set up tent on the golf course.to market business​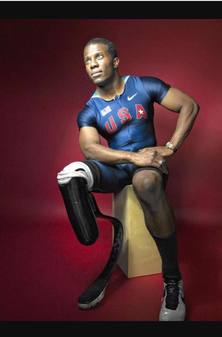 A very special thanks to Paralympic Medalist Jerome Singleton, Jr., guest speaker at the Conner Foundation's 10th Anniversary Gala & Auction on October 14, 2017 at the Columbia Convention Center.

​ Also, our gratitude and thanks to Coach Holbrook, guest speaker at the 2016 Music Matters Gala, and to Marcus Lattimore, Guest Speaker, at the 2015 Music Matters Gala.

​We would also like to thank our wonderful sponsors, participants and volunteers for making the 8th and 9th Annual Golf For Conner Benefit Tournament and the Live/Silent Auction fundraisers such a great success! Through your support the Conner Foundation will continue our mission to help others.
---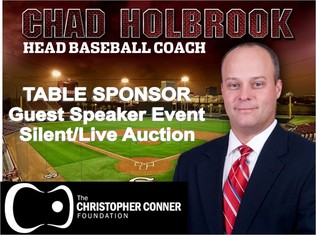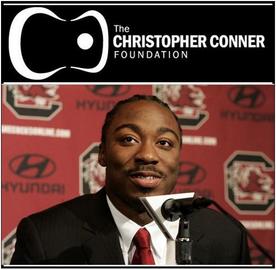 ---